Our services
The areas of application of chiropractic are very diverse. From prophylactic interventions to treating existing interferences – it is for everyone! Children, adults and the elderly can all benefit from an individual adjustment of the spine and improve their quality of life.
Your first visit already includes all of the services listed below:
Consultation
Without any time pressure
Finding the right solution to your problem takes time. We are happy to take this time, because this is the only way we can properly approach your wishes. We prepare your first appointment in such a way that we are not distracted by other things and that we can devote ourselves fully to you.
Modern diagnosis
Chiropractic analysis of X-rays, CTs and MRI scans
X-rays are important in order to have a complete medical history and to avoid overlooking anything during the treatment. They help us to reach our goal quicker and give you a feeling of confidence at all times.
Posture analysis
With special postural imaging, we record your posture before and after the adjustment so that you can see the progress we achieve at every step in the process.
Thermal scan of the spine
This new technology can reveal nerve interferences. It allows you to follow the progress of the treatment. Because there is no radiation exposure, there is absolutely no risk, and the scan can be repeated at any time and as often as necessary.
Find out more
Spinal adjustment
Gentle and safe
With a specific hand movement and slight pressure on the misalignment, the flow of information through the body is restored. The wide variety of techniques means that we always have a safe choice of treatment for both adults and children – and even for babies. Whether you have acute pain or a chronic problem, let us find the perfect solution for you.
Prophylaxis
Better prevent
Prophylaxis is a very important part of our practice. You don't have to wait for a problem to start affecting your life – you can look after your health before a problem appears. This will save you both time and money in the long run.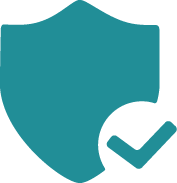 Treating athletes
Improving performance
Put your trust in top athletes such as Usain Bolt, Michael Phelps and Tiger Woods and integrate chiropractic into your training programme. Studies have shown that athletes who are adjusted regularly can improve their performance by 10% compared to non-adjusted athletes.*
Injury prophylaxis
To prevent injuries, you have to be focused at all times and allow your muscles to react to stress optimally. If the flow of information between the brain and muscles becomes disrupted, you often risk avoidable injuries.
* Dr. Anthony Lauro, 1991 research study, "Chiropractic Effects on Athletic Ability" published in the April issue of The Journal of Chiropractic Research and Clinical Investigation